Here you can find the latest news from our sales partners around the world. Touratech Rallye in the USA, Travel Event in Poland, new opening of Touratech Croatia and more information from partners worldwide!
Touratech Rallye
The Touratech Rally is already the largest gathering of adventure riders in the USA. But this year's event is shaping up to be a new record for advance ticket sales.
Ducati, Harley-Davidson, KTM, Triumph and Yamaha will all offer test rides. The event will feature organised rides in the Cascade Mountains, presentations, workshops and, of course, food and drink. In the evening there will be entertainment and campfire atmosphere. The event will take place in Plain, WA from 22 to 25 June 2023.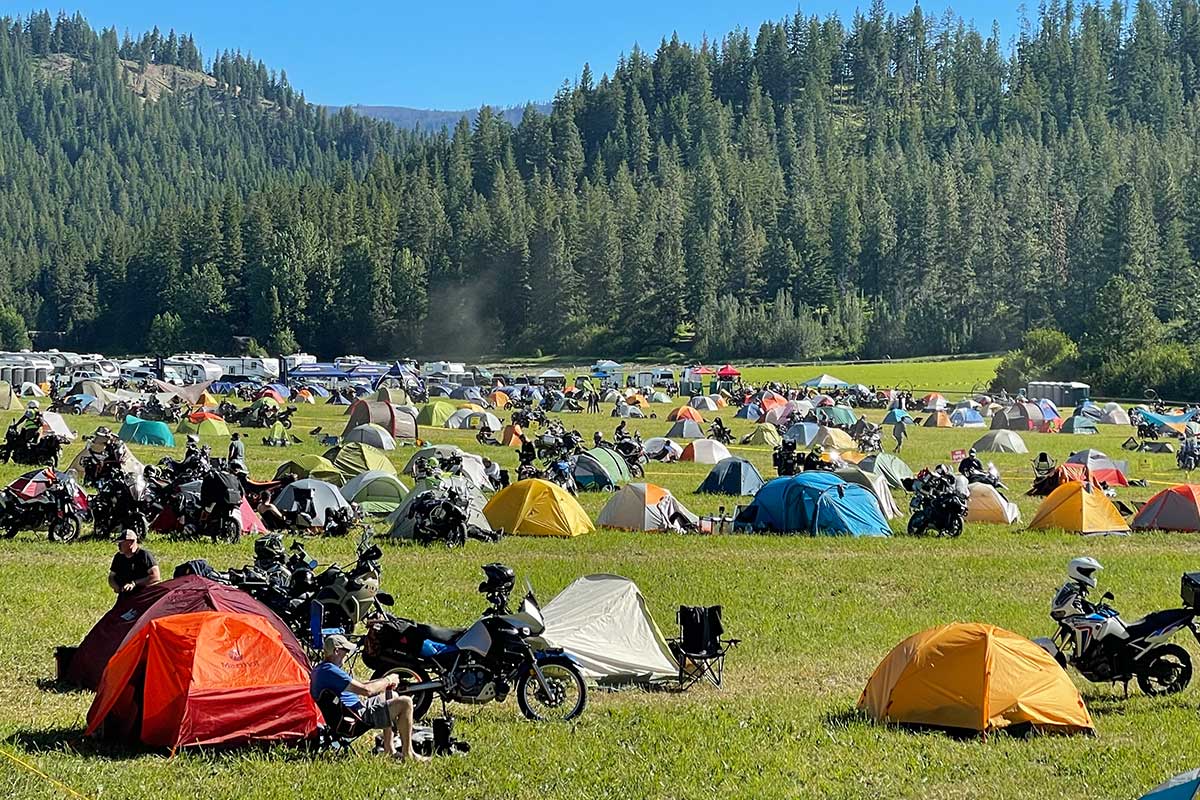 Touratech Travel Event Poland
On the weekend of 21-23 April, Touratech Poland hosted two events simultaneously: The Opening of the Silesian Motorcycle Season, an open event free to all motorcyclists, and the Touratech Travel Event Poland, a closed, paid-for event exclusively for customers.
The venue for the event was the Szczyrk Mountain Resort in Poland's largest ski area. On Friday evening, several motorbike travellers presented their trips. For example, Natasza Caban talked about her project "One motorbike, one world, common dreams".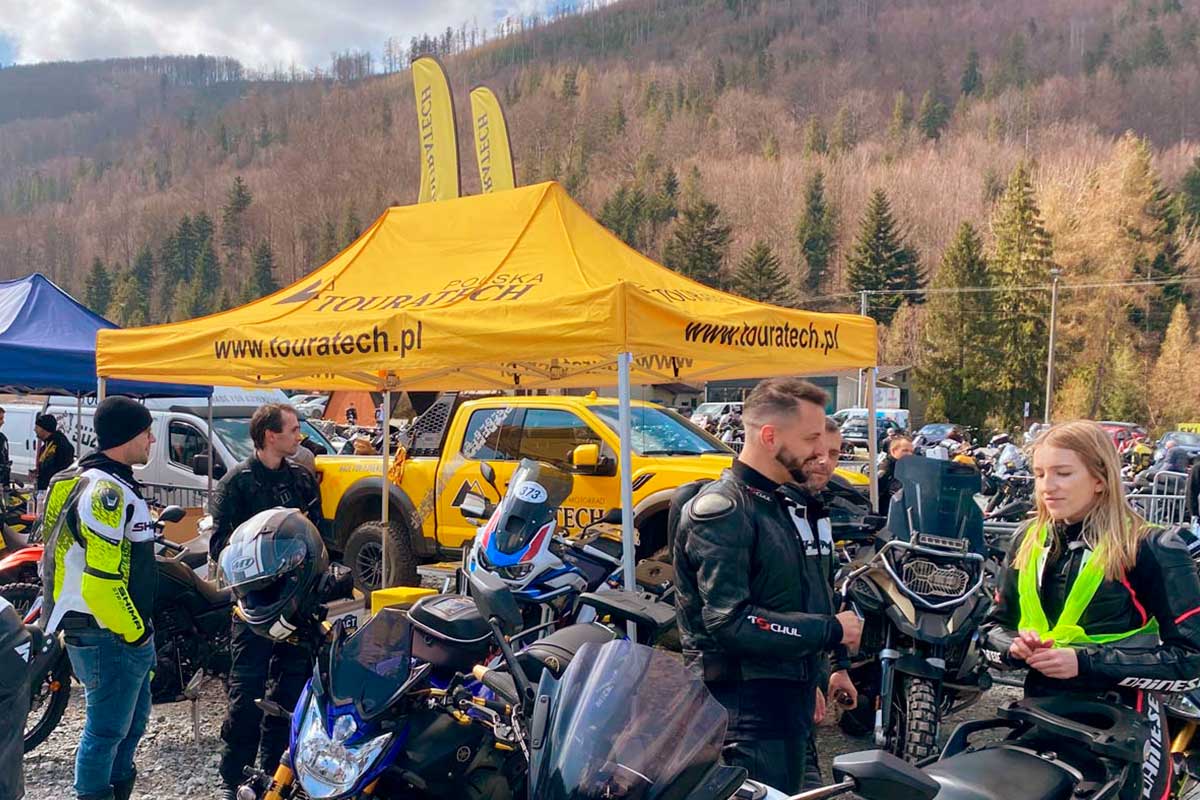 On Saturday, the participants could take two different routes under their wheels: An off-road and an adventure tour. Throughout the day, the large exhibition area with brands such as BMW, Yamaha, KTM, Suzuki, Polaris, Ducati, Kawasaki or Michelin was open to visitors. The highlight of the day was a motorbike parade with around 500 participants.
Briefly noted
One year Touratech East
From 16 to 20 May 2023, Touratech USA celebrated the one-year anniversary of the East Coast store in Brookfield, CT, with a big party at the new location.
Touratech Croatia opens in May
Route Eight is the new Touratech partner in Croatia. The shop is located about 25 kilometres east of Split, close to the sea.
Touratech Czech Republic at Motocycl Praha 2023
Touratech Czech Republic was present at the largest trade fair in the country with a 240 square metre stand.
Touratech Dirt Dayz Rallye
From August 16 to 20 August 2023, the largest adventure rally in the Northeast will take place in North Naverhill, NH. Over $20,000 worth of prizes will be drawn in a lottery.
Touratech España goes Social
Touratech Spain is heavily involved in social media. New content was also created at the Open Day in Madrid, where the well-known influencer Majes en Moto was present.
Instagram @touratechesp
Makina Moto Show 2023
The topic of motorbikes excites people in the Philippines, too. Almost 60,000 visitors attended the three-day Makina Moto Show 2023, where Touratech Philippines also exhibited their products.
Information on Touratech locations worldwide at