Adventure is excited
ACT Pyrenees – the film
This film about the latest Adventure Country Track through the Pyrenees has been viewed more than 163,000 times (as of 09/2022). With a duration of more than one hour, this film shows the adventurous journey along challenging mountain routes from the Mediterranean Sea to the Atlantic Ocean.
Optimized content and usability
New ACT website
The completely redesigned ACT website offers a considerably improved usability. Detailed documentation with pictures, videos and facts of all developed Adventure Country Tracks through Italy, Greece, Romania, Portugal and the Pyrenees can be found on the website. Interesting tips to help you prepare your trip, information on organised tours and bike transport are also available.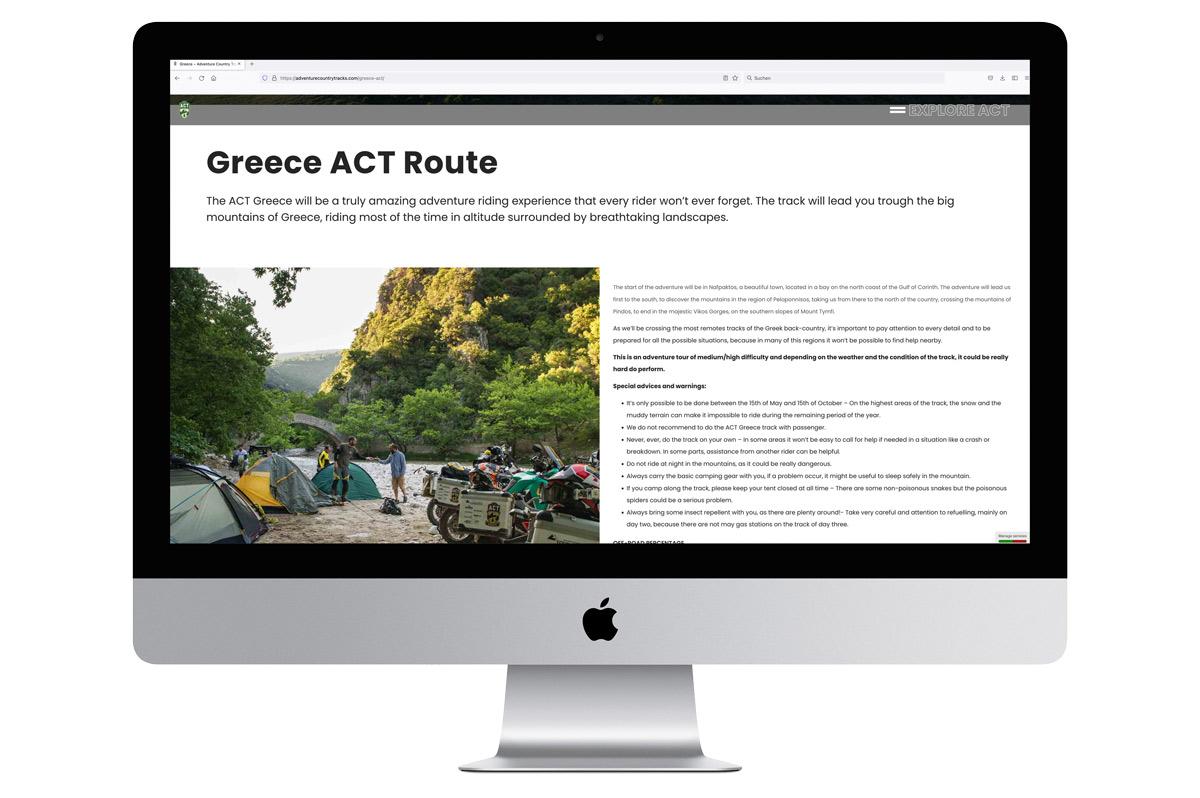 Emotion and documentation:
ACT YouTube Channel
ACT now has its own YouTube channel. You will find the trailers and also the complete films of all tracks. FAQ videos are important for preparation. Riders who want to take an ACT under the tyres will find comprehensive tips on which tyre to choose and the perfect bike equipment and riding gear.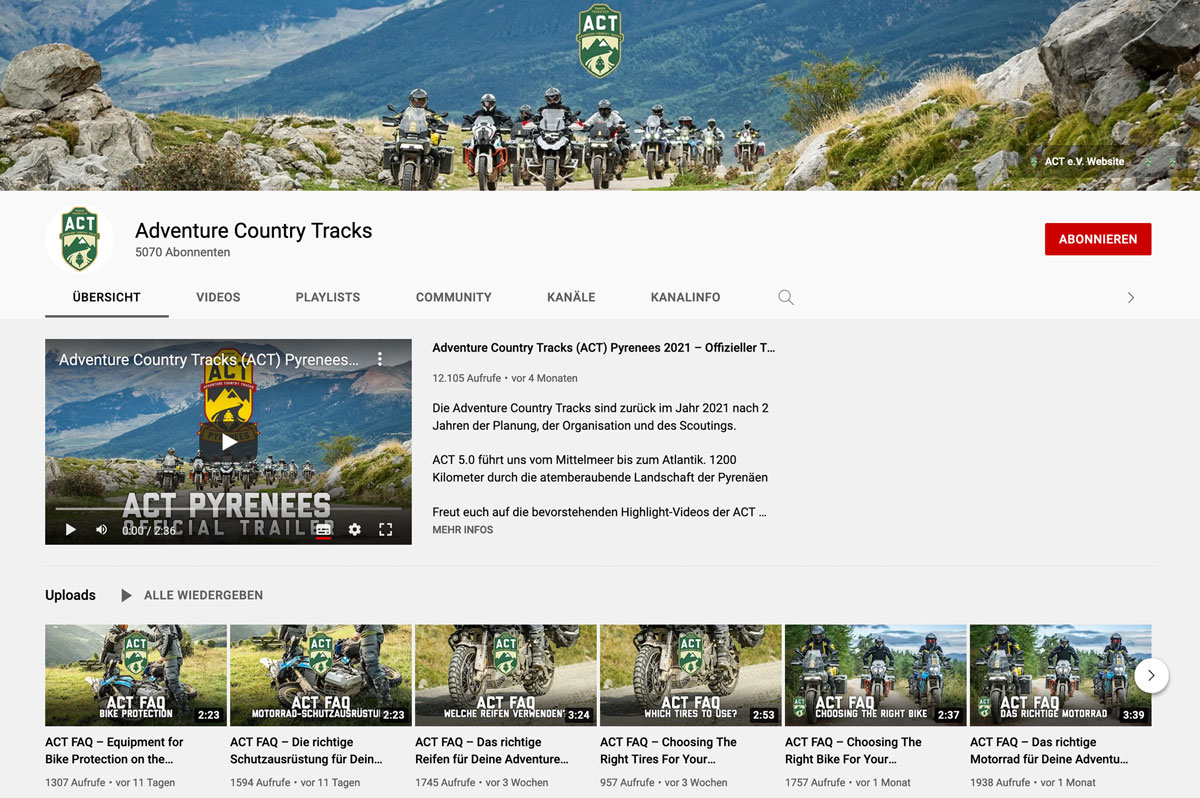 Thrilling documentation
Revised ACT Portugal video
In May, the revised version of the video on the very first Adventure Country Track through Portugal premiered on YouTube. An even more thrilling combination of the best scenes and even more emotion make you want to take on the challenge of this track yourself anytime soon.
Next ACT being planned
Adventure Country Track UK
The next ACT has bundled the best gravel roads and back roads in the UK into one fascinating adventure route. ACT chief planner Filipe Elias has put together a unique route. In addition to Touratech, numerous well-known companies again supported the project; including Sena, Yamaha, Harley-Davidson, Revit, Edelweiss, Nexx, Metzeler, Motorex, Overlanders and Good Souls. The communication partner in German-speaking countries is the Internet platform 1000PS. Stay tuned for the ACT UK film.